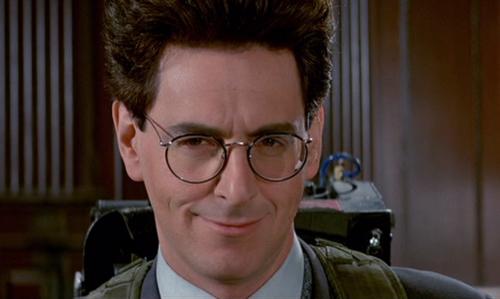 Mr. Ramis shaped my definition of what made a good comedy film, and without "Ghostbusters," I don't know that I would have ever been ready for more serious ghost stories. Rest in peace, good man, and thank you for all the laughter.
From
The New York Daily News
:
Harold Ramis, the actor whose dry delivery powered comedies like "Ghostbusters" and whose comic instincts helped him behind the camera as the director of smash hits like "Groundhog Day" and "Analyze That," died early Monday.
He was 69.
Ramis succumbed to complications from autoimmune inflammatory vasculitis, a rare disease that causes swelling of the blood vessels and plagued him for the last few years, his wife Erica Mann Ramis told Chicago Tribune.
With timing honed from his days as a member of the famed Second City improve troupe in the '70s in his hometown of Chicago, a contemporary of John Belushi, the bespectacled, lanky Ramis quickly developed a reputation as a go-to comedic writer, first with the Canadian produced "SCTV" and later on movies like "Animal House."
He teamed up with the producer on that movie, Ivan Reitman, to write and act in a string of movies, including "Stripes," "Ghostbusters" and "Ghostbusters 2," that were some of the biggest comedy box office successes of the '80s.
"The stuff I was doing in the late '70s and '80s was, and I'm as Jewish as anybody, more about me coming of age in the '60s and my attraction to a revolutionary spirit in both personal, cultural and political matters," Ramis told The Wall Street Journal in 2009. "My early movies were all about individuals against institutions, and empowering the underdogs. I always thought of our characters as smart rebels, as opposed to losers."
Younger aspiring comedians definitely noticed the smartness in his scripts, even if Ramis as an actor often played the straightman to more anarchic co-stars like Belushi and Bill Murray. Judd Apatow cast him in memorable roles in "Knocked Up" (2007) and "Walk Hard: The Dewey Cox Story."
Health issues had slowed Ramis down in recent years – his last movie as a writer/director and actor was the 2009 Jack Black vehicle, "Year One."
He co-wrote the script and was slated to reprise his most famous as paranormal investigator Dr. Egon Spengler for a long-gestating "Ghostbusters III."