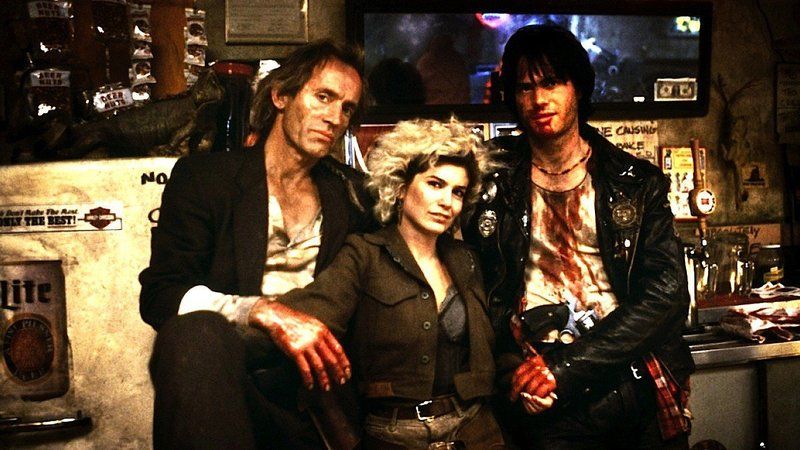 So one Marathon ends, and the countdown to the next one begins! Sure, we're enjoying the dawn of spring and have the warmth of summer to come. But those cool October nights aren't that far away. And so the resurrection of SHOCK AROUND THE CLOCK begins once again!
We're already hard at work here in the Nightmarathon Lab-or-a-tory, dreaming up all sorts of wonderfully awful things to unleash upon you, the faithful Nightmarathoid crowd, in a little under seven months. If you missed the announcement at this past weekend's smash success 30th Anniversary Science Fiction Marathon, we announced our first film for the Horror Marathon! It's our tribute to the late, great Bill Paxton with NEAR DARK in glorious, crimson-drenched 35mm! A finger-lickin' good time for all!
More news to come during the next few months. We're once again planning on kicking off Horror Marathon season with a SHOCK-O-RAMA event in mid to late August, during which we'll roll out the EXCLUSIVE ANNOUNCEMENT of the SHOCK AROUND THE CLOCK lineup. And we'd love to organize another mini-event or two before then. So keep yer eyes peeled on this forum and our social media feeds for all the latest. October can't come soon enough! AAAEEEOOOUUGGGHH!!!